What patients say About The Mid Cities Psychiatry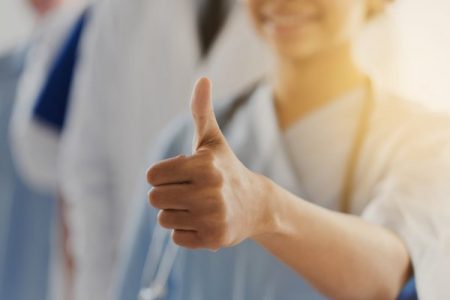 Online reviews as well as thank you notes Mid Cities Psychiatry receives almost on a daily basis from the people we touch and/or serve.
(Intentionally, last names were removed for confidentiality purposes.)

Stephen
★★★★★
"In this crazy world, it's comforting to know that there are genuinely compassionate and caring people who are interested only in your health and wellbeing. This is how I feel about my team at Mid-Cities."
John
★★★★★
"Extremely patient and understanding. There is nothing easy about the process of finding the best medication, it requires patience and trial and error. From day 1 I was treated with great concern for my well being and safety. Dr. Kazi fully explained my condition to me and the medicine that I was prescribed. She took the time to listen and care about my problems and my needs. In the years since I've made a lot of progress due to the perseverance of myself and the PA's. There's no simple solution to mental health"

Ger
★★★★★
"I feel very comfortable here. Mid Cities Psychiatry is a place where I feel safe."
Kody
★★★★★
"Lauren Jewett is my provider here. I have never experienced a provider give so much care and attention to me before. I truly felt like she cared and was concerned and went the extra mile to make sure I am taken care of and comfortable. It wasn't just a "have an appointment and get out" feel that a lot typically have. I was called and checked up on and feel very safe with her as my provider. Thank you!!"

Nick
★★★★★
"Everyone has been a pleasure, easy and very accommodating to deal with."
Al M.
★★★★★
"I have had my own personal ups and does in life like most people but recently I have been experiencing more downs than normal which led me to reach out for help. Everyone I have encountered at Mid-Cities has always been there for me and I really can't say thank you enough for their support."

Val
★★★★★
"Bailey is amazing, she is very patient and took time to listen and find the best way to safely help me. It's very important to have a person that genuinely cares about their patients and with Bailey I know my health matters. Thank you!"
Krissy
★★★★★
"I have been treating here for anxiety for a few months, and I have only had good experiences so far. All of the staff I've spoken with has been friendly and efficient, and they've been accommodating for appointments by offering tele-medicine as well as in-person. They even called me and quickly switched one appointment from in-person to tele after they noticed I hadn't shown up (I was confused and thought it was a tele-appointment already.). I appreciated them reaching out and doing that for me.
Yes, they will charge you if you are late or miss your appointment after you have confirmed, but it's a reasonable policy and it's explained to you up front. I do feel a lot better since starting treatment and don't have anything negative to say really."

Richard
★★★★★
"Haylee is terrific, she gives me all the time I need. She always takes time to get a thorough understanding of what's going on and always offers suggestions for how to address any issues. I really appreciate the great care she provides me."
Tom
★★★★★
"My wife has been a patient since Dr. Kazi came back to TX. She is the most compassionate and helpful Dr. We have seen through the many years of treatment. As far as money hungry is concerned, I think that people need to understand the cost associated with medical care these days and the need to maintain cash flow. I'm confident that they spend a fortune trying to provide services and have such a great staff. This office has literally saved lives. Have seen Rebecca too and she is great. Insurance companies and regulations drive some of these policies.."

Michael
★★★★★
"Jenny is an angel. I'm so grateful for her help."
M R
★★★★★
"Michelle Torres is incredibly personable. I've never felt more comfortable in a doctors office. She brings a warm environment and is so understanding! I highly recommend making your appointment with Michelle!"

Michael
★★★★★
"Rebecca has been a joy to talk to, has been so patient with me, my insurance and medication shortages. I really can't say enough about how much I enjoy and appreciate her visits."
Ryan
★★★★★
"Everyone here is super nice. If everything has been great they will get you in and out or take as long as you need and talk with you and answer any and all questions you may have. Dr. Kazi especially is great."

Juana

★★★★★
"Heather assisted me, she was quite detailed, and provided me with medication. I was very pleased with her suggestion. She assured me that I could contact her regarding any issues with the medication/transition. I would highly recommend Mid Cities Psychiatry to people in need."
Sarah
★★★★★
"I have had the best experience with Dr. Kazi and Rebecca. They have helped me tremendously and have always been kind, interested, and professional. I have never had any insurance, billing, or scheduling issues with this office"

Will

★★★★★
"I have seen Debora for years, she has always given me a great perspective on the things that I am struggling with. She has taught me how to cope with my anger, my stress, and the things that I can't control in healthy ways. Thank you Debora."
Carolyn
★★★★★
"I was very pleased with the professional and friendly service I received at Dr Kazi's office. The intake was thorough and efficient. Dr Kazi spent a good deal of time assessing my treatment and made me feel immediately at ease. I am more than satisfied with the care I have received."

Brandie
★★★★★
"My therapist does a great job at listening and then offering advice! Very friendly and comfortable with her. Highly recommend therapy at Mid Cities Psychiatry!"
Former Employee
★★★★★
"It was a pleasure to work with you guys at Mid Cities Clinic, as well as Mr. Sohail and Dr. Kazi. Thank you!"

Aristeo

★★★★★
"I cannot thank you enough for spoiling my baby girl with such amazing gifts. It means the world to me. Thank you for taking a chance on me – and giving me the opportunity to get back to work -even if I'm pregnant. I am so blessed and happy to be a part of this team. Thank you so much."
Current Employee
★★★★★
"I cannot thank you enough for spoiling my baby girl with such amazing gifts. It means the world to me. Thank you for taking a chance on me – and giving me the opportunity to get back to work -even if I'm pregnant. I am so blessed and happy to be a part of this team. Thank you so much."

Linda
★★★★★
"Dear Dr. Kazi,
Wanted to include you in my celebration. THANK YOU! I am deeply grateful."
Linda
★★★★★
"Dear Dr. Kazi,
Wanted to include you in my celebration. THANK YOU! I am deeply grateful."

Donna
★★★★★
"I think everything about Mid Cities Psychiatry is great. The providers and staff are awesome, very friendly and make you feel they truly want to do all they can to help you. It is easy to schedule appointments. I guess the only thing I would say is negative is their response to phone messages"
Donna
★★★★★
"I think everything about Mid Cities Psychiatry is great. The providers and staff are awesome, very friendly and make you feel they truly want to do all they can to help you. It is easy to schedule appointments. I guess the only thing I would say is negative is their response to phone messages"

Ellington
★★★★★
"Monica, Thanks to you, I was able to get my meds last night. You obviously work very hard and I appreciate it. Thank you for all that you do. "