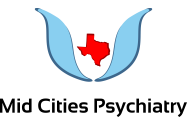 New location to provide TeleMedicine and TelePsychiatry
[GRAPEVINE, TX, October 26] — Mid Cities Psychiatry, an outpatient psychiatric clinic based in Grapevine, TX, is proud to announce its expansion as it opens a new location on Monday, October 26th, 2020 at Hill Regional Hospital in 1323 E Franklin Street, #102, Hillsboro, TX 76645.
This new branch aims to provide psychiatric services to the immediate community as well as the surrounding areas.
Establishing its first office in 3801 William D. Tate Avenue, Suite #800A, Grapevine, TX 76051, Mid Cities Psychiatry is focusing on bringing quality psychiatric services to Hill County.
In particular, it aims to provide patients the option of availing TeleMedicine and TelePsychiatry services or going on a virtual visit from the comfort of their homes. For this, patients will need a desktop computer or laptop complete with a set of speakers and a microphone.
A high-speed internet connection is also needed for optimum experience. Patients may also go on a virtual visit using their smartphones.
With these new innovations, Mid Cities Psychiatry aims to reach out to patients who need access to quality psychiatric services in this time of pandemic.
Continued Service in the midst of a crisis
The decision to establish a second location started when the new management of Hill Regional Hospital approached Mid Cities Psychiatry to make its services available to the residents of Hill County.
This came at an opportune time when social distancing measures have made it difficult for patients to access quality supportive care.
As the Covid-19 pandemic continues to bring disruption to daily life, the crisis is also taking a toll on mental health. Mass layoffs, home confinements, and overall feelings of uncertainty are causing anxiety and stress among vulnerable groups.
In response to the growing need for supportive health, private and public institutions are working closely to develop psychiatric interventions and raise awareness on mental health.
Non-profit organizations such as Mental Health America are doing their part in sharing informative resources, holding webinars, and engaging diverse sectors, from the LGBTQ community, frontline workers and the elderly.
The American Psychological Association, on the other hand, is also providing a range of interventions that can help people cope with the challenges of living in the new normal.
For it's part as a provider of psychiatric treatment, Mid Cities Psychiatry is committed towards helping people in these difficult times when cases of depression and substance abuse have the potential to spike.
Using an approach that blends science and a focus on long-term engagement, Mid Cities Psychiatry looks to help patients deal with mental illnesses and find their way back towards a fulfilling life.
With the opening of its second location with TeleMedicine and TelePsychiatry capabilities, Mid Cities Psychiatry is focused on providing added support to Texans who need the right amount of care to bounce back out of this pandemic.
Mid Cities Psychiatry is a mental health services provider based in Grapevine, Texas and specializes in diagnosing and treating mental health issues such as substance abuse and treatment-resistant depression.
###
If you would like to learn more about their mission and services or would like to schedule an appointment, please contact Mid Cities Psychiatry at (254) 266-6262, or email at info@midcitiespsychiatry.com, or visit www.midcitiespsychiatry.com.
24-7pressrelease original Post – Click Here